A Slight Increase of Partnership Audits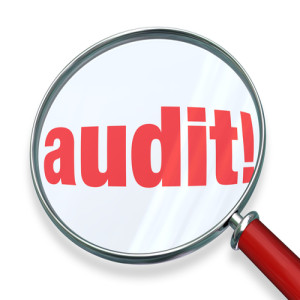 The IRS is reporting that partnership audits have increased during the 2014 fiscal year.  According to the IRS, there was a slight increase from the 2013 rate of 0.42 to 0.43 percent in 2014.  To put the numbers in historical context in 2007, the audit rate for partnerships was 0.4 percent.  While the increase in partnership audits was slight, it paints a different picture from the audit rate of other business structures.
Large and Small Corporation Audits Decline
According to the IRS, the audit rate has declined for large corporations (corporations with assets of more than $10 million).  IRS Commissioner John Koskinen stated that audits for large corporations fell by 20% between fiscal year 2013 and 2014.
According to the IRS if you are operating a small corporation (a corporation with less than 10 million in assets), then you have slightly less than a 1% chance of being audited.  The IRS reported the 2014 fiscal year audit coverage rate was the same as the prior fiscal year of 0.95%.  In the 2012 fiscal year, the audit coverage rate for small corporations was 1.12 percent.
Continue Reading...