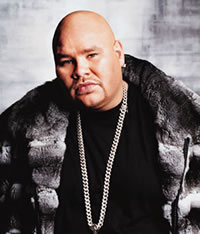 New Jersey-based rapper Fat Joe pleaded guilty yesterday to criminal charges for failing to file his federal income tax returns for 2007 and 2008. Joseph Antonio Cartagena, better known as Fat Joe, appeared in Newark's federal court before Magistrate Judge Cathy Waldor and admitted to failing to file his taxes for the years of 2007 and 2008.
New Jersey federal prosecutors stated that Fat Joe grossed more than $1.3 million in 2007 and $1.4 million in 2008 from music-sale royalties and concerts.  According to the Feds, Fat Joe's unpaid taxes total more than $718,000.00.
Fat Joe's defense attorney, Jeffrey Lichtman stated that "Fat Joe' has taken responsibility for his tax failures. He hopes to repay his tax indebtedness."
According to the New York Post, Fat Joe has recently been in the news for well-publicized beef with rapper 50 Cent. Joe currently maintains residences in both Miami Beach and New Jersey.
Fat Joe is currently free on a $250,000 bail and will face sentencing on April 3rd. The 42-year old rapper faces up to two years in prison and/or a fine of $200,000 for failing to file his taxes.