About Todd S. Unger, Esq.
Todd S. Unger is the founder of a dedicated tax law firm specializing in assisting individuals and small businesses navigate their tax controversy issues. With experience aiding residents across various states, he offers resolution strategies for existing IRS challenges and proactive solutions to prevent potential tax conflicts.
Professional Journey

Todd's passion for law emerged during his undergraduate years, thanks to a study abroad program in London that included a law internship. Initially, he ventured into finance, contributing to an international investment bank and then an equity trading firm, where he formulated and implemented proprietary trading strategies.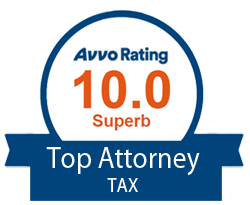 While deeply engrossed in the financial markets, Todd's commitment to the legal field remained unwavering. This led him to law school, where he discerned the potential to blend his financial acumen with tax law expertise. His encounter with tax controversy started when he assisted a friend with unresolved tax returns, leading him to establish a specialized private tax law practice.
Educational Background
Undergraduate Degree: University of Vermont (Psychology) – This gave him an understanding of human behavior.
Juris Doctor: Nova Southeastern University Law Center – He cultivated an interest in tax law here.
Masters of Law in Taxation: Georgetown University Law Center.
Licensure and Affiliations
Todd S. Unger is an active member of various prestigious bar associations:
Licensed to practice before the United States Tax Court.
Member of the State Bars in New Jersey, New York, and Pennsylvania.
Affiliated with Camden County Bar Association (Taxation Law), New Jersey Bar Association (Sections of Taxation and Bankruptcy Law), and New York State Bar Association (Section of Taxation).
Expert Tax Assistance
Residents of New Jersey, New York, or Pennsylvania grappling with IRS issues, bankruptcy, or other tax-related concerns can benefit from Todd Unger's expertise. For consultations, contact us or use the provided contact form to connect with our Todd Unger.