About Our Law Firm
Todd S. Unger, Esq., LLC a renowned tax attorney serving clients in New Jersey, New York, and Pennsylvania. With a distinguished history as a proprietary equity trader in New York, Todd combined his financial prowess with legal acumen, completing his legal education at Nova Southeastern University Law Center. Thereafter, he delved deeper into tax law, acquiring a Masters of Law in Taxation (LL.M.) from Georgetown University Law Center.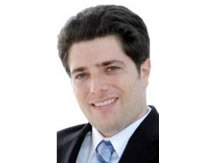 Specializing in Federal Tax Controversy, Todd represents clients in both New Jersey and New York, holding memberships with the Bars of these states, including Pennsylvania. He's an esteemed member of the American Bar Association's Section of Taxation and the New York State Bar Association's Tax Section. Further enhancing his credentials, Todd is licensed to practice before the United States Tax Court.
Our firm is dedicated to providing exceptional tax services. With offices located in New Jersey and New York, we also extend our services to residents of Pennsylvania. Should you wish to consult with Todd S. Unger and benefit from his vast expertise, please reach out to us. Our team is committed to offering personalized solutions for your tax needs.
SCHEDULE A CONFIDENTIAL MEETING
New Jersey Office:
Todd S. Unger, Esq., LLC
33 Wood Avenue South, Suite 645
Iselin, NJ 08830
Phone: (877) 544-4743
Fax: (877) 441-9825
New York Office:
Todd S. Unger, Esq., LLC
5 Penn Plaza, 19th Floor
New York, NY 10001
Phone: (877) 544-4743
Fax: (877) 441-9825
Cherry Hill Office:
Todd S. Unger, Esq. LLC
1101 Route 70 W
Cherry Hill, NJ 08002
Phone: (877) 544-4743
Fax: (877) 441-9825