or use the information below.
Todd S. Unger, Esq., LLC
Tax Attorney
Email: Todd.Unger@irsproblemsolve.com
* Please do not include any confidential or sensitive information in this form. This form sends information by non-encrypted e-mail which is not secure. Submitting this form does not create an attorney-client relationship.
For individuals who are in need of professional assistance dealing with an IRS tax problem, contact tax attorney Todd Unger. Our law firm provides consultations for people who need legal help. If you are looking for a quote on what a tax lawyer would cost, please contact us today. Todd Unger serves the greater New Jersey area, including Medford, NJ, Cherry Hill, NJ, and Mount Laurel, NJ.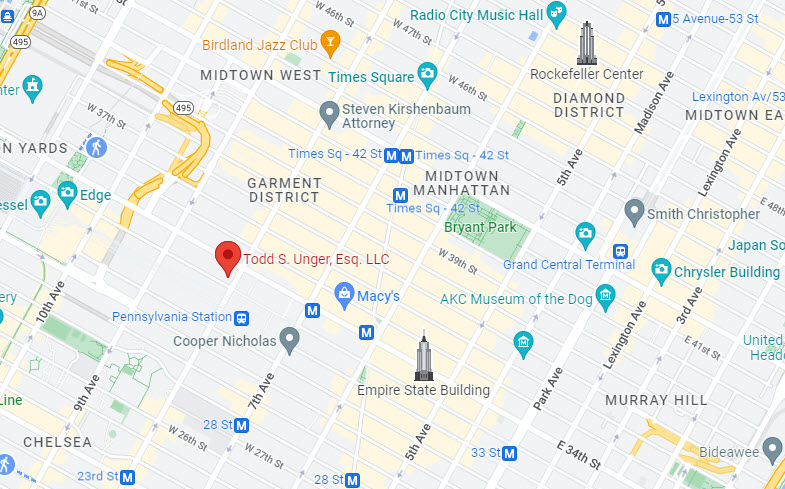 Todd S. Unger, Esq., LLC
5 Penn Plaza, 19th Floor
New York, NY 10001