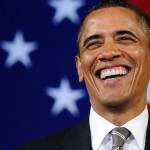 President Barack Obama is seeking to increase funding for the Internal Revenue Service with his fiscal year 2014 plan. The budget request was officially sent to Congress on April 10 and included an 8.8 percent increase from FY 2012. If approved, the IRS would receive close to $12.9 billion. 
The president's previous two budget requests, as well as the current request, prioritize the money on two specific areas – enforcement and taxpayer services.
The FY 2014 plan requests a 6.93 percent increase in the agency's enforcement activities. This money is intended to combat identity theft and other forms of fraud. The funds allocated to enforcement, according to the president's plan, will also help to prevent offshore tax evasion and to ensure the compliance of high-wealth taxpayers.
Such enforcement activities will be funded through a program integrity cap adjustment, which is expected to collect more than $400 million.
A $172 million boost would go to Taxpayer Services in order to meet increasing taxpayer demands for self-service and electronic options.
According to the Department of the Treasury, the $12.9 billion investment "pays for itself several times over, with strong tax enforcement returning $4 or more in revenue for each additional IRS dollar spent."
On April 10, former IRS Commissioner Mark J. Everson told Bloomberg BNA that the president's request for the IRS "recognizes its significant responsibilities."
Whether or not Congress will agree to the funding increase is unknown. However, Everson expressed his lack of confidence for its approval to Bloomberg BNA in his interview by saying, "There are very few who will support that necessary function; they should, if they want to get the deficit under control."
The Treasury highlighted other pieces of the plan, such as its investment in online reporting and transparency platforms. The plan is also designed to support small business lending and to protect vulnerable homeowners.