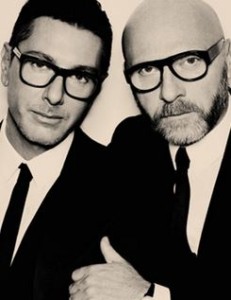 In Milan, Italy, a local court has convicted Demenico Dolce and Stefano Gabbana of tax evasion. The court said that the designing pair did not declare a billion euros worth of income (equal to $1.34 billion US dollars), but the pair denied there was any truth to the charges. The legal saga began two years ago when charges of tax fraud were originally thrown out against the pair.
Later, the court would decide to bring new charges against the designers for tax evasion instead of tax fraud. The statute of limitations entered into this decision as the court could not try the pair on a charge of misrepresenting income. Law enforcement in Italy still wanted to bring the designers to trial, however, and received permission from the high court in that country to prosecute the pair on tax evasion instead of tax fraud.
Prosecutors in the current case suggested that the men had engaged in tax evasion on over a half million dollars each by using a company based in Luxembourg to hide profits. The name of the company was Gado, which was an acronym created out of the first few letters of the designers' last names. According to the court, the suspect transactions occurred in 2004 and 2005.
The sentence handed down to Dolce and Gabanna was a sentence of 20 months, but they won't have to serve any time because the sentence was suspended. As long as the designers aren't arrested and convicted of any other crimes for the next five years, they won't have to spend a single minute in prison. In addition, the Milan court said that the designers would need to pay a massive fine of a half million euros (which is over $700,000 US Dollars).
Additional convictions were handed down to additional defendants, three of whom also received suspended sentences. As long as those individuals stay out of trouble, they won't have to serve those 16 month sentences. One of the defendants in the case was acquitted.
The defense lawyer for the designers suggested that there would be an appeal of the conviction underway. The lawyer also accused the Italian court of purposefully waiting for the statute of limitations to run out on tax fraud, so that the court's only recourse would be to levy charges of tax evasion.
Despite the problems with the Italian legal system, the pair's label, "Dolce & Gabbana," has remained extremely popular in Italy and around the world.