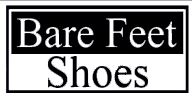 Uri Jacobson, the Co-Owner of Bare Feet Shores, a retail clothing and shoe store in the NJ and Philadelphia region was sentenced on August 29, 2013 to 30 months in prison for a tax fraud conspiracy.
The tax fraud involved "under the table" payments to employees and filing false tax returns.  Elena Falaschetti, of Philadelphia, who was a store manager, was also indicted.  Falaschetti pleaded guilty to filing false personal income tax returns for the 2006 through 2009 tax years.  She had underreported income by approximately $121,000  Ms. Falaschetti was sentenced on May 20, 2013 to six months of home confinement. 
Mr. Jacobson's "under the table" payments to employees avoided federal income taxes and federal Social Security and Medicare from 2003 through 2009.
Jacobson and Ms. Falaschetti created false hourly and salary reports to Bare Feet's payroll company.  Bare Feet's corporate documents disclose that between 2004 and 2009, Bare Feet Shoes paid $2,787,640 in gross wages all of which went unreported to the IRS.  The tax loss caused approximately $596,628 in federal, social security, and Medicare taxes.
In addition to the prison sentence, Mr. Jacobson was ordered to restitution to the IRS in the amount of $1,263,000 and ordered one year of supervised release.
Jacobson, pleaded guilty to filing false tax returns for  the 2004, 2006, 2007, and 2008 tax years and intentionally failing to file a personal income tax return for the 2005 tax year, and under-reporting his income by approximately $700,000.
At the Law Offices of Todd S. Unger, Esq. LLC, we can help you defend charges of tax fraud and tax evasion.  Todd S. Unger, Esq. is a tax attorney whose practice is devoted exclusively to civil and criminal tax controversies with the IRS or New Jersey Division of Taxation.  Call now for a confidential consultation.