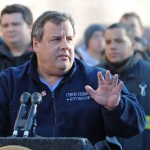 Governor Christie announced that tax relief will be provided for New Jersey businesses that suffered damage from the Seaside Heights and Seaside Park fire.
The tax relief allows NJ businesses to postpone the filing of the 3rd quarter sales and use tax returns, due on October 21, 2013, without a penalty. The tax relief announced is similar to the relief afforded to NJ taxpayers after Hurricane Sandy.
Todd S. Unger, Esq. is a tax attorney whose practice is devoted to assisting New Jersey residents with the resolution of state and federal tax issues.  If you have any questions regarding Governor Christie's announcement of New Jersey tax relief, please contact the Law Offices of Todd S. Unger, Esq. today.