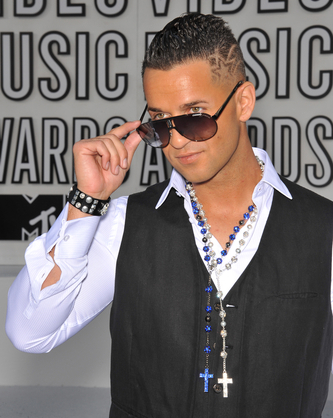 Reality television personality from the Jersey Shore, Mike "The Situation" Sorrentino and his brother, Marc Sorrentino, are under arrest and are facing tax fraud charges because they did not properly pay income taxes on $8.9 million.  The $8.9 million was received from Mike's promotional activities after he gained fame on the MTV reality series.
Marc Sorrentino, who is also Mike's manager, and "The Situation" are being charged with filing false tax returns for the tax years 2010, 2011 and 2012. Additionally, Mike faces an added charge of failing to file his tax return for the year of 2011. The brothers also both face charges of conspiracy to defraud the United States government.
Each of the Sorrentino brothers face up to three years in prison, as well as, a $250,000 fine. As for Mike's charge of failing to file a tax return for 2011, he faces up to a maximum potential penalty of $100,000 fine or one year in prison.
U.S. Attorney Paul Fishman stated, "Michael and Marc Sorrentino filed false tax returns that incorrectly reported millions made from promotions and appearances." In addition, the brothers also allegedly claimed cars and costly clothing as business expenses. They also allegedly funneled company money into their own personal accounts. Fishman went on to say, "The law is absolutely clear: telling the truth to the IRS is not optional."
---
As seen in this Jersey Shore star's case, back taxes and unfiled tax returns can lead to serious penalties and fines with the IRS.
If you are experiencing issues dealing with the IRS, contact The Law Offices of Todd S. Unger, Esq. LLC to help simplify the process and protect you from IRS enforcement action. Call New Jersey tax attorney Todd S. Unger, Esq. or schedule confidential consultation.