s
Tag Archives:
superstorm sandy tax relief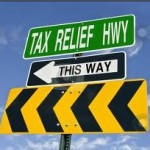 The IRS announced tax relief to individuals and business affected by Hurricane Sandy.
The IRS tax relief postponed various tax filing and payment deadlines.  Hurricane Sandy victims have until Feb. 1, 2013 to file all tax returns and pay any taxes due.  Tax payments and tax returns, include but are not limited to, fourth quarter individual estimated tax payment, payroll and excise tax returns and accompanying payments for the third and fourth quarters. Additionally, tax-exempt organizations required to file Form 990 series returns has been postponed.
Continue Reading...