Tax Lawyer in Edison NJ
Tax Relief Assistance in Edison, NJ
The Law Offices of Todd S. Unger, Esq. LLC is a boutique tax firm that represents individuals and businesses before the Internal Revenue Service and the New Jersey Division of Taxation.  Tax Attorney, Todd Unger can help you respond to all challenges by taxing authorities.   Whether it is helping you or your business resolve a tax audit, respond to a summons or subpoena, prepare an administrative tax protest, or to provide representation in a tax litigation forum, the Law Offices of Todd S. Unger, Esq. LLC can help.
Payroll Tax Assistance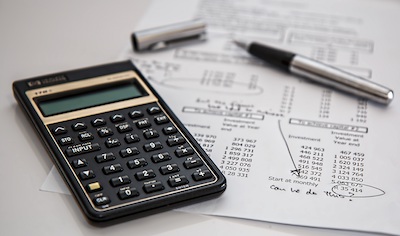 If you are an Edison business that is behind on your payroll taxes, then you must get help immediately.  The IRS is aggressive in pursuing the collection of payroll taxes. Not only will the IRS aggressively pursue a back tax payroll liability from the business, but also the company's officers, owners, directors, and other responsible individuals.  The Trust Fund Recovery Penalty ("TFRP") is a penalty assessed against any person who is responsible for collecting or paying withheld employment taxes and willfully fails to collect or pay them.  The TFRP is 100% of the back tax due and owing.  Even worse, the IRS may also recommend criminal tax prosecution of responsible individuals that intentionally fail to file and pay their payroll tax returns.  Tax attorney, Todd Unger offers representation for payroll tax problems.  He can help keep your business running and avoid individual responsibility.
Offshore Voluntary Disclosure Initiative Assistance
Tax attorney Todd Unger can help you negotiate an offshore voluntary disclosure ("OVDI") with the Internal Revenue Service.  OVDI presents a rare opportunity for taxpayers with foreign bank accounts to become compliant while avoiding criminal prosecution and limiting civil penalties.  The goal of any tax controversy is to resolve matters quickly, efficiently, and successfully and an offshore voluntary disclosure is no different.   The Law Offices of Todd S. Unger, Esq. LLC, can help Edison residents eliminate criminal exposure, reduce penalties and become compliant.
Contact a Tax Lawyer in Edison NJ
Attorney Todd Unger has the knowledge and experience you need to face tax concerns head on. Get started with your tax relief today by calling Todd S. Unger, Esq. LLC