Tax Attorney Services in Haddonfield, New Jersey
Tax problems can hit just about anyone in Haddonfield, NJ. Whether you are blindsided by tax problems from your ex or spouse, have years of un-filed tax returns, or are undergoing a tax audit, you can benefit from the sound legal advice of an experienced tax law firm. Attorney Todd Unger offers that advice to those looking for a solution to their tax debt problems.
Filing Un-Filed Tax Returns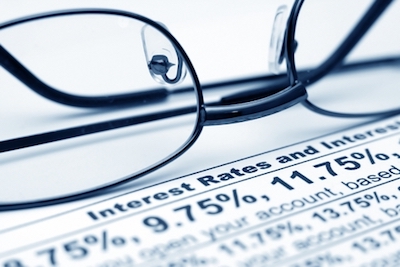 The non-filing of tax returns can have detrimental consequences ranging from harsh civil penalties to the possibility of criminal exposure. Filing un-filed tax returns is the key to resolving any tax problem. Knowing which returns to file and recovering records can make the process overwhelming. Attorney Todd Unger can help you reconstruct your income and expenses, determine which returns to file, and offer the attorney client confidentiality should the matter be of a criminal nature. Todd Unger will assist you getting back into tax compliance and counsel you on warding off future non-compliance.
Innocent Spouse Relief Protects Haddonfield Residents
If you filed a joint return with your ex or spouse and there was an understatement or underpayment of tax, the IRS could hold you responsible. By filing a joint return, you are jointly and severally liable for the tax debt. If you are left holding a large tax bill because of your spouse or ex and need help, call the Law Offices of Todd S. Unger, Esq. LLC. Todd Unger has the experience and knowledge to help you solve your problem.
Representation for Haddonfield Residents Experiencing a Tax Audit
A tax audit is a stressful and frustrating experience for everyone. Understanding both procedural and substantive tax law is critical to the success of an audit. Tax attorney, Todd Unger can help level the playing field by equipping you with knowledge of your procedural rights, the tax law, and how to present the information in the best way. The Law Offices of Todd S. Unger, Esq. LLC. will ferociously advocate on your behalf to obtain the best tax settlement available.
Philadelphia Magazine has named Haddonfield, NJ as one of the best places to live, shop and dine in the Delaware Valley. Residents know how special the community is, with its close proximity to Philadelphia yet its charming small town feel. Haddonfield combines the benefits of living in a big city with plenty of historic sites and an award winning downtown shopping area.
Tax Attorney New Jersey
Yet with all that the community offers, those facing tax problems will struggle to enjoy living in Haddonfield. Attorney Todd Unger is here to provide workable solutions to common tax law issues. Call today to schedule your consultation.