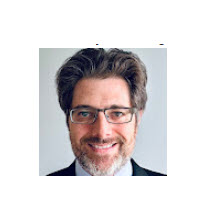 Nobody should have to face tax problems alone. The Law Offices of Todd S. Unger, Esq., LLC provide personalized support for various tax controversies and collection issues throughout the Toms River, NJ area. Attorney Todd S. Unger, Esq., has been working with clients for years, representing individuals dealing with both simple and highly complex state and federal tax matters. So whether you need helping responding to an IRS notice, submitting a tax protect, negotiating appeals or removing a tax lien, our offices are here to simplify the process and give you invaluable support.
Tax Relief for Clients in Toms River, NJ
Dealing with an audit or IRS investigation is usually scary and stressful. But when you have the support of Todd Unger, you have someone to defend your case and give you personalized advice on what to do. From filing for innocent spouse relief to handling criminal tax investigations, we're here to help you find the best possible strategy for your situation.
Help with Handling Back Taxes
When you're facing back taxes and penalties in Toms River, NJ, attorney Todd Unger can help you know how to respond. A lot of people think the only option is to pay the taxes and all the related penalties, but that might not always be the case. Thanks to years of practice in this area of the law, we can help you negotiate with the IRS to resolve the taxes, as well as what exactly your options are. While dealing with back taxes can be overwhelming, it doesn't have to be — come work with us to resolve problems on your terms.
From its charming downtown to its location on the Jersey Shore, historic Toms River is a New Jersey township with a lot to offer residents. Yet both residents and businesses in the area need help when it comes to dealing with IRS problems. Thanks to years of experience in this practice area, attorney Todd Unger is here to offer personalized tax support. Contact him today to set up a confidential consultation and gain the support you need to remedy tax concerns!
The fact is, when it comes to federal and state tax issues in Toms River, NJ, the support of an experienced professional like Todd S. Unger is crucial. Let him use his negotiation skills and experience to help you manage your situation in the best way possible! Contact us today to set up a confidential consultation and to learn more about our tax law services.