In recognition for attorney Todd S. Unger's superior practice, South Jersey Biz recently dubbed him a top attorney in the region.  
MOUNT LAUREL, N.J. (May 30, 2014) — South Jersey Biz, a regional monthly business-to-business (B2B) publication for Southern New Jersey, has named Todd S. Unger, Esq., LLC to its first-ever Best Attorneys in Business List.
This inaugural list is designed to highlight the names of top attorneys to serve readers looking for help navigating complex legal issues. By choosing an attorney from the list, New Jersey residents can know they're choosing an attorney backed by the region's premier B2B periodical.
For the Best Attorneys list, South Jersey Biz received hundreds of submissions, which it narrowed down to 30 categories and just over 100 attorneys, in practice areas ranging from commercial litigation to workers' comp.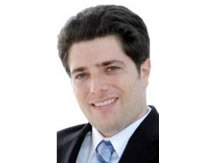 "As a tax attorney who is committed to fighting for clients, I'm honored to be included in the list," said Unger. "I have a great deal of respect for South Jersey Biz and the selection process, and I look forward to serving new clients throughout the area."
A peer-nominated list, the Best Attorneys in Business recognition is part of the magazine's annual Best of Biz awards. South Jersey Biz features local organizations with outstanding service in its coverage area (Burlington, Camden and Gloucester counties).
About Todd S. Unger, Esq.: A New Jersey tax attorney based in Mt. Laurel, New Jersey and serving all of south Jersey, Mr. Unger graduated from Georgetown University Law Center with an LL.M. in Taxation, as well as Nova Southeastern Law School, where he developed a passion for tax law. He is a member of the Bar in the states of New Jersey, New York and Florida. He is also a member of the American Bar Association, Camden County Bar Association, New Jersey Bar Association, New York State Bar Association and the Florida Bar.  Visit https://www.irsproblemsolve.com for more information on tax law.
Media Contact:
Todd Unger
Todd S. Unger, Esq., LLC
877-544-4743
https://www.irsproblemsolve.com
###