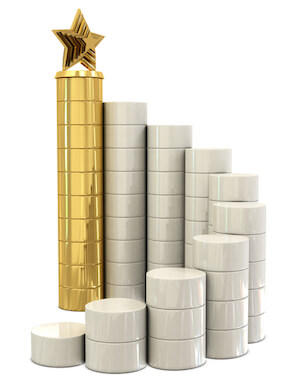 We are proud to announce that Todd S. Unger has been selected for the Super Lawyers 2015 New Jersey Rising Stars list. This honor is reserved solely for those lawyers who exhibit excellence in their practice.
His listing will be placed in the New Jersey Super Lawyers Magazine (April 2015 issue), which reaches more than 33,000 attorneys, and in New Jersey Monthly (April 2015 issue), which reaches more than 558,000 readers. The selection process for the Super Lawyers 2015 New Jersey Rising Stars list is rigorous, ensuring only the best and brightest attorneys are chosen for recognition.
In April 2013, the selection process for Super Lawyers was granted a patent from the United States Patent and Trademark Office. As a third-party rating system, it is impartial and credible — providing relevant information for attorneys and consumers. Super Lawyers rates attorneys in more than 70 different areas of practice, looking to recognize those who have attained high levels of professional achievement and recognition from their peers.
Independent research, along with peer recommendations and evaluations, are all used as part of the selection process. Selections are made annually, and on a state-by-state basis, through the examination of 12 different indicators. There are three steps through which a candidate must advance before being selected for a Rising Star list.
These include the creation of the candidate pool, evaluation by the research department, and peer evaluation by others in the practice area. To enter the candidate pool, attorneys must be nominated by a peer or identified by the research department. Then these candidates are researched and peer reviewed, before final selections are made.
This helps ensure that any IRS tax attorney recognized by Super Lawyers has been thoroughly vetted, and that independent research has been completed on that attorney. Anyone hiring a NJ tax attorney who has been added to the Super Lawyers 2015 New Jersey Rising Stars list can feel confident in the ability of his or her chosen attorney.
Retaining an IRS tax attorney who has been recognized by Super Lawyers can help ensure that the attorney is best qualified to meet the needs of the particular case. The hiring of a NJ tax attorney should be a carefully thought-out process, and having recommendations from a trusted source narrows the field in a way that provides only the best attorneys for the job.
For those who reside in New Jersey, Unger's recognition through Super Lawyers is a further indication of his strength, quality and abilities as an attorney who can meet their needs. Super Lawyers takes its selection process and rating service very seriously, so as to provide the public and other attorneys with recommendations they can trust. The rating service stands behind those endorsements — and understands the value they provide to attorneys and to consumers who are looking for the services of an attorney in their area.
Source
http://www.superlawyers.com/about/selection_process.html