s
Tag Archives:
hurricane sandy tax relief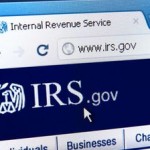 In order to the alleviate hardships of individuals affected by Hurricane Sandy, the IRS has announced that it will relax procedural and administrative rules that apply to retirement plan loans. The IRS is providing this relief in addition to the postponement of various tax filing and payment deadlines to FEMA-designated areas such as New Jersey, New York, and Connecticut. <!–more–>
To provide disaster relief, the IRS is minimizing the amount of red tape that eligible retirement plan participants would undergo in order to access their money.  The standard six-month ban on 401(k) and 403(b) contributions that would normally affect employees who take hardship loans will no longer apply.
Continue Reading...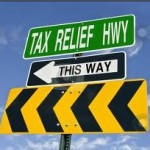 The IRS announced tax relief to individuals and business affected by Hurricane Sandy.
The IRS tax relief postponed various tax filing and payment deadlines.  Hurricane Sandy victims have until Feb. 1, 2013 to file all tax returns and pay any taxes due.  Tax payments and tax returns, include but are not limited to, fourth quarter individual estimated tax payment, payroll and excise tax returns and accompanying payments for the third and fourth quarters. Additionally, tax-exempt organizations required to file Form 990 series returns has been postponed.
Continue Reading...