Congress may authorize the hiring of private collection agencies to collect back taxes.  Congress added a proposal in the Expiring Provisions Improvement Reform and Efficiency (EXPIRE) Act of 2014 which would authorize the IRS to contract with private collection agencies to recover back taxes.  Congress believes that it can recover $2.4 billion in unpaid federal tax debt over the next 10 years through the use of private collection agencies.  Currently, the NJ Division of Taxation utilizes a private collection agency.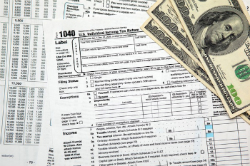 This is not the first time that Congress outsourced private tax collectors.  The IRS utilized private tax collectors in 1996 and 2004. Both times the IRS stopped using private tax collectors because they were deemed inefficient in the collection of back taxes.  The IRS Oversight Board (Oversight Board), a nine-member independent body charged to oversee the IRS operations, agrees.  The Oversight Board believes private collection firms are not as effective as IRS personnel in charge of collection (Revenue Officers and the Automated Collections Unit).
The IRS is missing out on billions of dollars by not collecting taxes within the time frame permitted by Congress.  Generally speaking, the IRS has 10 years to collect a back tax or reduce the tax debt to a judgment.  Currently, many cases are sitting in the queue waiting to be assigned.  If the cases are not assigned, within the 10 year statute, then the tax debt is forgiven.  I have witnessed the IRS missing out on hundreds of thousands of dollars in back taxes.  For example, last week, I noticed that the IRS missed assessing a trust fund recovery penalty. If the taxpayer's business does not pay the FICA portion of payroll taxes, then the IRS can pierce through the business and assess the payroll tax owed against an individual.
Continue Reading...